Finding the best archery backpack from numerous brands is not easy. Because different archery backpacks have various capacities and features. Moreover, the priority varies among hunters. So, you will see them using other backpacks.
Some prioritize backpacks that can carry all the gears while prioritizing carrying only the most essentials like a bow, quiver, water, and other necessary things. Know More About What Is Archery Tag.
Considering both the issues, we have listed some of the best archery backpacks in both day hunting and long hunting category. From our reviews, you will get to know:
Features of each backpack
Pros & cons
Buying guide/ what to look for in an archery backpack.
Top 7 Best Archery Backpack
1.Badlands 2200 Camouflage Hunting Pack and Meat Hauler
No matter whether you are an archery or rifle hunter, you will be amazed while using the 2200 Camouflage Hunting Backpack. Why! Let me tell you. The backpack has an extraordinary ability to work with your natural ability to lift the weight because of its appropriate point of gravity.
The 2200 backpack comes with significant yet straightforward usability. The designer ignored placing unproductive pockets like most of the average backpack manufacturer does. Instead, backland used their strategic approach to setting the bags where it will ensure maximum productivity.
A couple of pockets makes it easy for you to find your necessary stuff because you don't get puzzled running your finger here and there like average backpacks with an overloaded number of pockets. So, it saves you valuable time and worthless space blockage inside your bag.
The badlands designed the model to ensure your seamless weight-bearing with maximum load capacity. It has been built with enough weight lifting capacity to carry out your kills' meat from the kill site to your vehicles. The enormous holding capacity will remove your tension of carts breaking down.
The T-6 aircraft frame made of aluminum distributes the weight of your load equally to your body with the help of molded foam suspension while ensuring maximum comfort and control.
It has enough multiple pockets to enable you to carry a wide range of stuff, including hydration systems, tripods, bows, rifles. Besides, it has a couple of pistol holsters.
You can squeeze down to an easily manageable daypack with the bat-wing but can bear elk quarter when you open up the pack. So, we can use the backpack for multi-purpose.
Features:
Built-in meat shelf
zippered rear entry panel
Waterproof fabric
Tripod pockets
ThermoMold Suspension
T-6 Aircraft Aluminum Frame
Rifle and pistol holder
Meticulous pattern
Pros:
The zippered entry panel in the back facilitates quick access
Protection from dirt and moisture
Reduce the chance of fatigue by distributing the weights equally.
Compatible with hydration systems up to two liters.
Cons:
Heavy for a base back.
Final Verdict:
The Badlands 2200 Camo Hunting backpack should be on the list of serious archers as one of the best archery backpacks. Because it comes with enough storage for your stuff, still not being bulky. The in-build useful features make it one of the archer's favorites that other packs lose their attractiveness in front of it.
Oh! Did I forget to mention the unconditional warranty services? Badlands will fix any issues with the backpack no matter which is then responsible for it and that even for free. So, undoubtedly you can rely on this backpack.
2.Badlands Diablo Dos Hunting Backpack
You will find the Diablo Dos Hunting Backpack among the legendary backpack of Badlands. Whether you are going for deer hunting or scouting, it can fit all your gears way more than your expectation. The inbuilt frame offers excellent weight distribution across your back, preventing any strain.
The materials used in the backpack made it so rigid and durable. Moreover, the fabric is easily washable and very quick to dry.
Badlands has done a tremendous job of using a Hypervent suspension system to keep you back sweat-free. Three are three compressing straps attached, only to increase the comfort.
You will see nice padding in the shoulder and waist straps. They also used breathable mesh on this point to prevent heat.
Though the main compartment looks small, it can haul up to 60 lbs of meat. The approach color makes it easy to get blended with your surroundings. It comes in full of four colors; approach fx, fundamental approach, Realtree edge, and Realtree ap extra.
The main drawback of the backpack is its single compartment. Many hunters may prefer two-compartment. Otherwise, the rigidity, fabric, and structure have made it one of the splendid ones to use for a long time.
Features:
Available in 4 colors
KXO-32 waterproof fabric
& pockets
Aramid fibers
Built-in frame
Hypervalent suspension system
Rifle boot
Pros:
Highly Durable
Lightweight
Dust and Waterproof
Access to pockets
Good ventilation inside
Proper distribution of weight by in build frame
Cons:
Expensive
May lack enough inside space for some hunters
Final Verdict:
You may question the backpack for its single compartment, but the range of features it comes with are quite unmatchable to other backpacks. There is hardly any back that gives an unlimited warranty, like badlands that are frequently exposed to dust, water, and blood. If your budget is not tight, then I would recommend you keep it in your carts.
3. TENZING TZ 2220 Day Backpack
Price 229
The TENZING TZ 2220 is probably the best archery backpack because of its durability, structural design, and quality fabrics for the cost. It has a storage of more than 2220 cubic inches. I think space is enough for both short and long term hunting tour.
The weight of 4 pounds is very lightweight comparing to the size of the bag. It has 11 compartments for storing different gears. You can organize them conveniently.
The internal aluminum frame and Dyneema fibers give a durable and robust structure yet enough lightweight. Note that Dyneema fibers are one of those that can float on the water. There are padded waist and back strips that offer proper weight distribution across the abdomen and back, preventing grain.
The padding also helps to keep your back sweat-free in the summer days. The backpack comes with an inbuild Gun boot with additional space. You also have enough features to fit a gun, a bow, and even arrows on the front side. The set up has made the strap up and removing process easy.
You can manage short trips with 2-3 liters of water. But for a long journey, it is often impossible to pass so many days with little water. As it is not in build, you can remove it if not requires, which gives you great flexibility.
You can't always predict what would be the weather condition during your hunting days. This is more alarming when you have electronic equipment inside your backpack. Having the inbuild rain cover saves you from this unnecessary headache.
Pros:
Huge storage
Durable quality
Lightweight compare to the size
Bow carrier
Weight distributing shoulder and waist straps
Rain cover to protect from water
CONS:
Final Verdict:
The Tenzing TZ 2220 is the perfect symbol of a heavy duty backpack. Outstanding performance for the cost has made a lot of fans. You have the mindset of buying backpack that is lightweight, flexible, and huge storage; I recommend it because you will not find too many heavy-duty packs with a broad range of features within this price.
4. TENZING Hangtime Packs | EVA-Molded Shell Designed Specifically for Tree Stand Hunting | Available in Backpack and Lumbar Pack Styles
Price 173
Tenzing Hangtime Packs has a space of 1600 cubic inches inside. It suits more the hunter who can sit all day or go farther into the rough path. The EVA-molded exterior makes it rigid enough to hold its firm shape under any circumstances. It has a gunstock harness for attaching a bow and gun.
The fabric is soft and quiet, giving you easy access to your gears. The shoulder straps assure air circulation across your back to keep sweat-free on the hot summer days. The bottom compartment has a Plano utility box where you can put your sensitive stuff. The lower side compartment has five pockets.
The Tenzing Hangtime Packs has a 1600 cubic inches space for a water bladder. So, you can carry enough water to keep yourself hydrated on the log archery trip.
The inner compartment is half of the total space. It is more spacious than it appears. It can hold more than 40 lbs of gears and meats.
Features:
Main compartment: Eva-molded
Plano Utility Box at the bottom
Chest, hip, and air cooling shoulder straps.
Eva-molded shell
Water bladder of 1600 cubic inches
Pros:
Easy gear organization
Removable bow or rifle boots
Separate binocular and range finder pouches
Perfect for tree standing hunting
Quick access to the main compartment
Firm structure
Cons:
Final Verdict:
The features it comes with its mostly the bow and gun hunters. It is well equipped for archery hunting as well. It is enough spacious and flexible as a daypack that gives a wide range of customization options. So, you can organize the bag at your convenience.
5. Alps OutdoorZ Commander
Price 157
When you go hunting or camping, you have to carry a lot of things. That is where Alps Outdoorz Commander comes into play. With this backpack, you can carry almost everything you need while hunting or camping.
It has large storage but still reasonable in price. You won't find too many backpacks that can come closure to the Alps Outdoorz Commander.
The pack is a top-loading backpack, which means it is built to take the weight from your back and transfer it to the hips.
You will find a hold-open system underneath the lid. It is actually a bar that is attached around the collar perimeter. You get easy access with a very spacious opening to your stuff.
Moreover, you can stretch the spindrift collar when necessary. With this, you can carry around 8-10 liters extra volume.
There is a zippered bottom compartment in the pack. No surprise, you can expect this feature from a well-designed hunting pack. Another unique feature is a drawcord attached with another collar.
You will see this once you unzip the external zipper. But it hardly has any usage. Only the zipper would do more than enough.
The two compartments with same structure are divided by a divider. So you have both collar and another drawcord.
The main compartment has a water sleeve with a capacity of 3-5 liters bladder with a hanger above it.
Features:
· Removable backpack
· Rifle Holder
· Extra lashing system
· Freighter frame
· Zippered bottom compartment
· Top-loading system
Pros:
· Huge Quantity
· Incredible structure
· Reasonable price
· Two in one tool
· Stable frame
· Durable
Cons:
· Doesn't have protection for rain
· Can not use it only as a pack.
Final Verdict: The Alps Outdoorz Commander has no rain cover. If you are not going for hunting in monsoon season, I think it will not be a big deal for you. Incredible structure, big storage, reasonable price make it worth trying for.
6.ALPS OutdoorZ Pursuit
Like most other hunting day packs, Alps Outdoorz Pursuit comes in a box shape. The build-in frame and firm shoulder and waist straps have made it comfortable to carry. The padded mesh has contributed a lot but not as effective as the premium one for back support and breathability. So, you might face some issues on hot summer days.
It has a cargo space of 2700 cubic inches. The two mesh side pockets and compression straps help to load maximum weight. Generally, it is available in two colors; Realtree edge, mossy oak.
The Outdoor Pursuit has an outstanding balance of storage and weight. You can expect it to load its maximum level while giving you the support to lift the back without making you tired. You can haul up to 60-80 pounds of meat.
The pockets are stand out when it comes to Alps Outdoorz Pursuit. It has more pockets than the average backpacks. Besides two big compartments, you will find 11 whopping pockets. It has a pocket in the back with many compartments where you can easily organize keys, rangefinders, binoculars, rifle bipods, knives, etc.
You will find a quiver holder on each side. Moreover, the drop-down pocket can be used as a rifle holder.
The hydration pack can load up to 2-liter. Though average quality materials have been used, the performance is not that bad. It has a ventilation system in the back, but your back might heat up in summer. The weakest point s its fastening straps, which are quite fragile.
Features:
Integrated range cover
Rifle/bow boot
Quiver holder
Load up to 44 liters equals 2700 cubic inches
D-ring clip
Drop-down pocket
Built-in frame
Pros:
Quality backpack at low price
Lightweight compare to the size
Quiver and rifle holder
Large compartment
Hydration pocket
Cons:
No back air circulation system
Straps are fragile.
Final Verdict: Reminding you this is not a premium backpack, but it has more than the ability required to get the job done seamlessly. It has a back ventilation issue, but if you prefer to hunt in winter, it won't be a deal-breaker. It makes sense to buy a reliable, cheap, and comfortable backpack at a price.
7. ALPS OutdoorZ Big Bear Hunting Day Pack
Price $63
The ALPS daypack is a lightweight and portable backpack. The exciting part is the minimizable feature of the backpack. You can see that in the picture. But when you unzip the upper pocket, it turns into the backpack of regular size.
While using it as a mini backpack, you get a total space of 800 cubic inches. Here you can easily fit your snacks and other essential things. Whereas in regular size, you get extra 1900 cubic inches.
It comes with two side pockets where you can attach your water bottle and GPS.The features that stand out is the attachment of big ropes on the zippers. It helps you to pull the zippers in freezing weather where you tend to wear gloves to keep your finger at body temperature.
One of the small yet handy features is the attachability of the pockets in the backpack's front. Three fast access pockets.You can keep all the necessary things In these pockets to get fast access.
Features:
2 in 1 backpack
Adjustable and removable shoulder harness
Two Fast access pockets
Padded waist belt
Pros:
Get two sizes of bags in one design
Portable
Flexible to use
Fast access to your emergency gears
Lightweight
Cons:
Final Verdict: Considering all the features, it seems to be an ideal backpack for a day hunting. So, if you often go to shorter hunts, then try the gear. There are not many versatile backpacks around like this one. Undoubtedly this is one of the best archery backpacks for one-day hunting.
Buying Guide:
Archery/ Rifle ATTACHMENT : The first thing an archery hunter must look at is the gun or archery attachment. However, everyone may have different priority. However, the priority varies from person to person. But usually, most people check out whether there is enough arrangement for holding a rifle or archery. During your hunting, it is obvious that you want your hands to be free for some time. Moreover, you might need to put your archeries in a safe place. So, Having rifle or archery attachment features will be convenient for putting it safely.
HYDRATION BLADDER: In a deadly environment like a forest, dehydration becomes more harmful. So, it should be your priority list to consider while choosing the archery backpack.
CARRYING SPACE: The priority for carrying space varies. If you are going to hunt something light in weight or going for one-day hunting, having little room will not be a big deal for you. But if you like to stay prepared for any situation and require to carry a range of gear, you most probably need a bigger space.
WEIGHT: If you ask me about my priority for weight, I will go for the lighter one, especially when hunting for something light. You may not get to use the lighter one. If you are going for heavy prey, it calls for bigger storage. And bigger storage calls for a heavyweight. So, first, identify your needs, then consider the weight. But having a lighter backpack comparing to hold should be convenient. There are a lot of premium brands that have come up with large compartment, still lightweight.
What you should carry in your archery backpack
Enough Water: If you have a hydrogen bladder in the backpack, you must fill it out with water. It is always safe to carry extra water because hunting place is always unpredictable.
First Aid Kit: As you can't predict the future right, you must be ready for unexpected events. Who knows, you may get hurt. In this situation, having a first aid kit will save your life, at least ease your life.
Headlight: Most of us nowadays carry a cellphone with a torchlight. But it is not wise to depend on the cellphone because it can die or get damaged due to unavoidable circumstances. Having a flashlight with you will save you from unexpected events.
Matchbox: Matchbox is lightweight and easy to carry. Moreover, it will help you to light up the fire when you want to heat.
Rain cover: As weather is unpredictable, having a rain cover is a clever thing to do. It will save your electronic and other sensitive gear from rain.
Dry food: To keep you energized, you need a continuous supply of food. In the jungle, you cant always expect to get food. So, carrying dry food will save you in an emergency.
Knife: Do I need to remind you about the knife? I don't think so! It has so many uses ranging from cutting woods to slicing your foods and prey.
Rubber gloves: When you are hunting, you certainly have to dress your prey. So, must carry rubber gloves to keep your hand clean.
Toilet paper: In the jungle, you will not have a proper arrangement of the toilet. So keep a toilet paper. To add up, it will help to light up the fire while necessary.
Hunting License: You must have i. Keep it to avoid legal issues.
I hope the archery backpacks I have reviewed will help you to choose one. Still, if you feel that I have missed out on any gear that you know well and should be included in the best archery backpack category, please let me know in the comment below.
Frequently Asked Questions (FAQ)
How do I Clean my archery Backpack?
If there are bloods, you have to use a power sprayer to spray it. You can use a pressure washer to reduce the density. Immediately put it in the cold water. After soaking it for 30minutes under water, use a brush and rub it. Again apply the soapy water. However, you will find custom mde detergent for hunting backpack. After wshing it, simly hang it on the rope.
How Big of a Pack do I Need for Elk Hunting?
Usually most hunters use backpacks that have the capacity to haul maximum 100 pounds. So, you are may need external frame in the gear. However it also dpends on the duration of hunting trip. Usually you need 4000 to 7000 cubic inches for a multi-day hunting trip.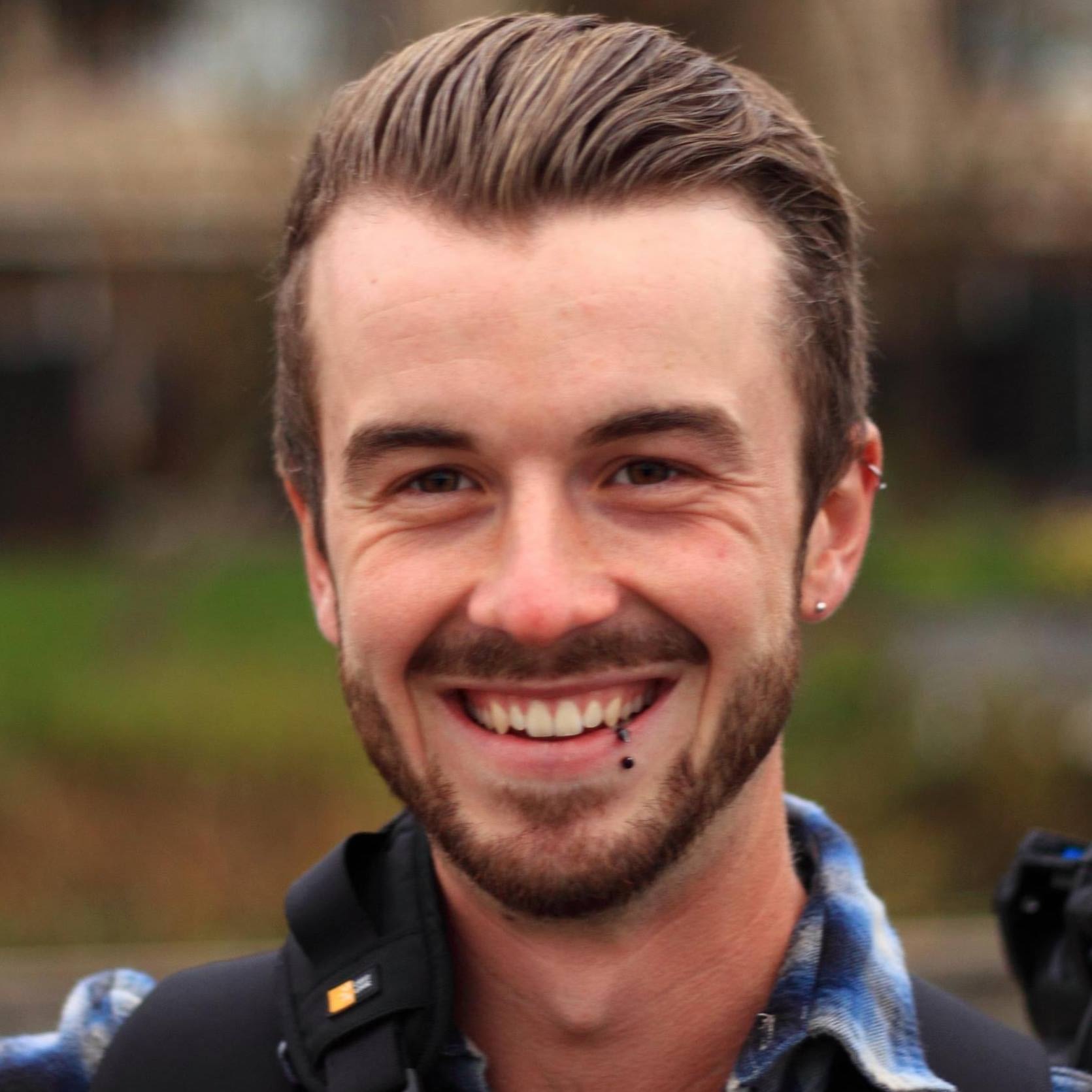 Welcome To Hunting Hive , I am Jordan Huston Founder Of Hunting Hive. Here You Will Find Everything On Archery , Guns , Knives , Hunting Etc. Stick Around And See What We Have In Store