Finding the Best Archery Rangefinder is a big challenge for any bowhunter. There are so many good, poor, and mediocre archery rangefinders available on the market. Before making the order, there is a range of considerations that you have to bear in mind. The distance range of measurement, reliability, features, battery life, modes, and more. It is a mechanism that takes a lot of studies. And most of you will think that this is a boring affair.
A good rangefinder will undoubtedly enhance your bowhunting experience. But it is so difficult to know how to start or use it. There are so many models available in the market. You can find rangefinders for golf, rifle shooting, and other specialties, along with archery. It is important to know which characteristics you need in your rangefinder to pick the best one.
A big part of good bowhunting is the correct judgment of range. An arrow has an arching flight path (even when shot from fast modern compounds), unlike the relatively flat trajectories produced by rifle bullets. The distance misjudged will cause your arrow to reach outside the "kill zone," resulting in a complete miss, or an animal injured.
The technology of the Bow Rangefinder is continuously improving. Even the cheapest rangefinders are more sophisticated today than the top models only a few years ago. For bowhunters, this is very good news, since even a low-end rangefinder can be useful.
All rangefinders are not equal. There are so many rangefinders with different applications. You need a fast, precise, compact rangefinder capable of ranging typical archery distances if you want to fill tags this bow season.
Maybe you are confused about so many archery rangefinders because you don't know which one is perfect for you. So we have mentioned some of the best bow rangefinders that you can purchase in this article. We put these archery rangefinders into the analysis and used them to give you the most unbiased opinion on each of our choices.
We have also included a buyer's guide where we break down the various features so that you can understand them easily. We wanted to provide detailed reviews about the best product, where we compare range, zoom, angle measurement, and durability.
Best Hunting Rangefinders With Reviews:
1)Vortex Optics Ranger 1800- Best Rangefinder for Bow and Rifle Hunting
Vortex Optics Ranger is our top-rated rangefinder for the price. It's extremely common all over the world among hunters. It also has a lifetime warranty from Vortex.
When it concerns rangefinders, Vortex enjoys a veteran status. You probably don't know if you're new to hunting. But if you're a professional hunter, being ignorant of the Vortex Optics Ranger is punishable!
The criteria of this rangefinder are various! And most of them, over other computers, give it an edge. For hunters aiming to shoot fast, the high range of Vortex Optics Ranger makes it the best option. But even if you are a novice, there is a lot this rangefinder has to offer.
The Vortex Ranger is a simple-to-use system that allows maximum light transmission with an LED display and a lens. This rangefinder, with many features that made you want to finalize the purchase, was simple to keep and use!
It is an excellent instrument for all hunting adventures and increases the rate of success, particularly when you have a silent and swift weapon.
Features:
The range of yards is 9-1800 yards.
The type of display is LED/Red.
Increase: 6x22mm.
Compensation permitted angle.
Inclusive scanning feature.
Neck lanyard and utility clip for handy rangefinder maintenance.
Pros:
Vortex Optics Ranger 1800 is waterproof and fog proof
Lightweight, durable, and easy to carry
The optimal light transmission facility
Visible in various light conditions
Able to calculate long distance
Cons:
Not quite different from its previous designs
2)Bushnell Bone Collector Hunting Range finder – Best Rangefinder for Versatility
Bushnell 202208 Bone is the best choice for hunters. This rangefinder works for both rifle or bow. It's a new series of Bushnell truth rangefinders. If you like the Bushnell truth rangefinder, Bushnell 202208 Bone Collector rangefinder is the best choice for you. It has an LCD type display which will support your target from 10 yards to 600 yards. It also will provide you with bright optics, a crystal clear and better view.
Features:
Compact, lightweight and easy to transport
Waterproof and sturdy
Can act with one hand
4 x magnifications of outstandingly precise readings
Restricted Warranty for One Year
Pros:
It has a crystal clear LCD display
The durability makes it awesome
Waterproof and weatherproof
The display is so much bright and clear
The target range is 10 to 600 yards


Cons:
It's not easy to change the battery
3)TecTecTec Hunting Rangefinder – Best Rangefinder Under $150
You can measure distance and speed data simultaneously with this TecTecTec hunting rangefinder. By all means, without taking one step forward, you can now get a clearer view of your goal.
There is a multilayer lens, unlike standard rangefinders, that allows you to get an all-inclusive view of the target environment as well. As a consequence, before taking shots, you will understand what obstacles are standing between you and the target.
We never dreamed that we could get a range of 540 yards, finding help in a budget connection. In addition to this to enhance the targeting experience, there is a continuous scan mode. Similarly, we discovered advanced speed technology that provides results for fast reading.
Features:
Carry bag and the extra battery comes with accessories
It also contains a wrist band that makes it travel-friendly
It is fitted with a multilayer lens.
measure velocity and distance.
Waterproof and dustproof make it durable
Pros:
waterproof and dustproof
durability.
Highly specific
Range of 540-yards
Simple Display to Read
Cons:
Not so useful at night or dark lighting at night
4)Sig Sauer Kilo 100 5x20mm Laser Range finder- Best Compact Rangefinder
The rangefinder for hunters who want to play it quickly will become a permanent accessory. The Sig Sauer Kilo is one of the simplest designs, without much hassle and with an easy range of 1200 yards. Sig Sauer Kilo was light as I kept it in my hands and didn't have many knobs and buttons to deal with, but it's an advanced unit.
The Sig Sauer Kilo's key features give users many benefits, while the drawbacks are very few. It is however a reliable and impressive system for the price you have to pay, as it has an accuracy of 0.1 yards.
One of the fastest digital signal processing engines has this rangefinder. In a different way, these specs will help you see this simple unit.
Features:
10-fold magnification
Relief of the eyes: 18mm
View field: 7.5 degrees
Duration: 4.3 inches
Objective Diameter of Lens: 20mm
Precision: 0.1 yards 0.5 MRAD
Range Time of Response: 0.25 seconds.


Pros:
Optical transparency with anti-reflection coating
Long-distance and fast engine TMDSP technology
LCD for output in low-light
HyperScan and RangeLock
Laser rangefinder Divergence
Cons:
Black reticulum, unilluminated
5)Nikon arrow id 3000 rangefinders- Best VR Rangefinder:
Among other Nikon rangefinders, the Nikon arrow id 3000 rangefinder is a very high-quality product. There are features to make it more convenient and simpler for your hunting experience. It provides 8 seconds of continuous measurement that allows you to scroll through landscapes and measure distances between different landmarks.
The long 20.3-millimetre eye relief will make your experience more relaxed and quicker. The True-Target app allows users to switch between 2 different modes for 2 different conditions. For perfect accuracy and precision, it also offers straight and horizontal distance modes.
Features:
Product Dimension is 3.6 x 1.5 x 2.9 inches
Angle compensation
Subject Weight 4.8 ounces
Model item number 16224
Warranty 2 Short Years
Weight is just 4.8 ounces
Rainproof Housing
Pros:
Very compact and lightweight
Quick Range Measurement
Convenient 20.3 Millimeter Eye Relief for
Two types of Ranging Modes
True-Target Technology for various Ranging Conditions
Cons:
Switching between angles is difficult for beginners
6)Laser Works LW1000PRO Professional-Class Laser Range finder
Well, all I can tell about this laser rangefinder is that it looks fine, but the features are even better. It showed a lot of qualities that make it a good choice for hunters as I tried the Laser Works LW1000Pro.
The high output of 5 to 1000 yards, with 1600 yards for a highly reflective target. If you didn't think it could get any smaller, here's a laser rangefinder that can embarrass a candy bar because of its duration! For all hunters and golfers to this rangefinder will be a fine sports buddy!
The characteristics of this laser rangefinder are much more important than the price of this unit, many users argue. We set out to judge it ourselves, however, and all we noted is that it is compact, precise, and yes, good for the price!
Features:
Water-proof and resistant to dust
One-key method
Fog mode, locking flagpole
Angle compensation
Continuous measurement scanning
Palm and pocket-pleasant
Performance is 5-1000 yards
Pros:
Water and dust resistance
Durable and multiple functions
Easy to carry and perform
Powerful optical magnification
Radiant is not harmful to human health
Cons:
7) Nikon Arrow ID 7000 VR Rangefinder
You can get yourself a Nikon ARROW ID rangefinder for bow hunting for quite a few more bucks in the $300-400 range, which will get you as far as 1000 yards. At 6X magnification and 21mm objective diameter lenses, this device has slightly more powerful optics than the Bushnell bow hunting rangefinders described earlier.
The Arrow has Tru Aim technology from Nikon that allows you to switch between first and distant goal priority modes. This ensures that you can obtain specific distances for the running rabbit that is 20 yards from you or the remaining stag that is 300 yards away when you have the bow in hand.
But the noteworthy aspect is the technology of Vibration Reduction that is unique to Nikon. This technology works to stabilize the image by up to 80 percent and minimize shakiness! If it comes to rangefinding, trust Nikon to provide 'unshakeable' trust.
Features:
Range of Yards: 8-1000 yards
Magnification: objective 6X21 mm lens
Size: 3.9′′ x 1.9′′ x 3.0′′/7.1 oz (w/out battery)
Method of Measurement: Yards/Meters
Angle compensation
Measurement Distance: SightLine/Slope
Pros:
Waterproof and Fog-proof
Comfortable price
Angle compensation
LCD and black display
Accurate target
Cons:
8)Leupold RX-650 Micro Laser Range finder 120464
You may rely on the Leupold RX-650 Micro Laser for an easy but efficient job on the ground, whether it is golf or target shooting. This laser rangefinder has a reasonable range of 6 to 650 yards, with a 6X 20mm objective lens magnification. The display on the lens is black, at least from most angles, making it clear to read!
The cutting edge Leupold RX-650 Micro Laser has over many other modern laser rangefinders is that unlike the water-resistant feature that other rangefinders have it is fog and waterproof! For bow hunting, rifle shooting, and target shooting, this rangefinder works well. The Leupold is lightweight and provides a clear picture, out of all the rangefinders that lend you an eagle's eye.
In all kinds of light conditions, you can use it and still beat the game! All the above-mentioned features render the Leupold RX-650 Micro Laser real and simple. The Scan Mode and a fast-focus eyepiece are additional features of this rangefinder.
Features:
Powerful lithium Batteries
Good quality laser range
Waterproof and fog proof body
High-quality images
It's very easy to use
Multicoated objective
Pros:
Simple and easy to use
Efficient expense.
Crystal clear photo
Fast focus mode
Precise and fast goal acquisition
Cons:
There is no angle compensation for this range finder
9)AOFAR HX-1200T Rangefinder for Hunting Archery
AOFAR has already earned recognition in the industry for its top-class goods. In each innovation, the intensive R&D that they do helps them to launch products with full functionality. Nor is the HX-1200T different.
It has the latest technology of Artificial Intelligence. With that, you can conveniently switch between bow and range modes. You can get both angle and horizontal data to ensure that the target is read 100 percent accurately. If your target is in the straight-line range, it is helpful.
The revolutionized pin sensor technology is another reason why you can leap into this right now. If the range is between 5 and 300 yards, it helps you to achieve both plus and minus precision status.
Features:
AI technology featured
Automatic power-off after no operation for 8 seconds
Modes of Hunting and Shooting
Angle compensation
Data on horizontal and angle distances
5 to 1200 yards of study of ranges
Magnification 6x
Pros:
Good quality laser range
Higher chances of precision
Great for straight-line distance reading
Adaptive technology powered by AI
For flexible purposes, various modes
Cons:
Doesn't absolutely shield the lens from fog
10)Bushnell Elite ConX – Best Rangefinder for Long-Distance
The Vortex Ranger flies a little faster than the Bushnell Elite. Yet we are still proposing this long-distance bow hunting rangefinder as the best. Ok, both rangefinders are outstanding, and we had a hard time choosing the better one. So we equally shared the price.
The Bushnell Elite ConX correctly executes any role that a good rangefinder can do. Almost nothing that it can't do is there. In addition to its advanced characteristics and technology, all of that.
This rangefinder has ConX technology, first of all. The technology enables Android and iOS Smartphones to be connected to Bluetooth. Because of what reason? In particular, a maximum of three custom ballistic curves should be loaded and environmental data detected. It can link to Kestrel wind meters as well. To make the shot more precise, all of that.
Features:
Long-range, up to 1 mile long
For enhanced readability, VDT technology
Modes for ARC, VSI, Bullseye, and Brush.
ConX technology that is compatible with Bluetooth
Objective Magnification Lens 7X26mm
Pros:
Outstanding rain and weatherproofing
Affordable Service
Good laser range quality
Simple Display to Read
Long-lasting and robust
Cons:
It's not friendly for beginners
Best Archery Rangefinder Buying Guide:
There are a few checkpoints that you must guarantee when you decide to complete the accessory to enhance your hunting game. The aim should always be ethical hunting, and practice is important to ensure swift, clean, humane killing.
Defining your Requirements
You should find out what the rangefinder wants you to do. The features that you need and how to use them. It is more of a method of removal. You can look at the rangefinders which fall under that category once you know your needs. Then and there the rest will be eliminated. So before you go on searching for an archery rangefinder, describe your needs.
Proper Budget and quality
It's one of the most significant things about any form of purchase. You should know how much money for the transaction you should allocate. This will allow you to remove the ones that are above and below the price point. Product quality must be better for us.
Brand Selection
Some of the producers have an edge over the rest. They may have incorporated those innovations into their rangefinder, which differentiates them from the rest. But it really helps to look out for good brands as they mostly offer the highest quality goods.
Range
The main aim of buying a rangefinder, as the name rangefinder implies, is to measure the range. The longer and more precise the range it offers, the better the rangefinder is. So before the order, make sure to check the range of the rangefinder.
Features
Having more characteristics does not mean that the rangefinder is fine. An ideal rangefinder will have the ability to accurately calculate the range, correct the angle of incline or decline, have a good backup of the battery, a readable display and good magnification of high-quality optics.
Magnifications
We might have a principle that the higher the magnification, the better the product. But in the case of a bow rangefinder, that does not hold true. In contrast with 6x magnifications for an archery rangefinder, it is easier to have 4x magnifications. The 4x magnification will have more fields of view.
Conclusion:
A hunting rangefinder can make it simpler for you, even at a distance, to reach your target accurately. Most models are easy to use and pack with the rest of your gear built for bow and rifle hunters, and some even come with a comfortable neck strap and secure carrying case. It can make the difference between a missed shot and a good hunting trip, while knowing the exact distance to the target may not seem like something you need to know. Now that you know exactly what you need from a rangefinder, it should be reasonably fast and easy to find the right one for you.
Frequently Asked Questions(FAQ):
1. For bow hunting, is a rangefinder really necessary?
Ans: You better use this system when your shooting range is more than 20 yards to ensure that you have made a humane kill with an accurate shot.
2. Can I use my rangefinder in 3D archery?
Ans: You will note the targets are set at various unmarked distances while practicing 3D archery, and if you take your archery practise seriously, you will certainly need a rangefinder.
3. Are archery rangefinders really that accurate?
Ans: Yeah, they are, and that's why they invest in so many bowhunters. The high-end models will certainly help you improve your hunting ability.
4. Are rangefinders used in competitive bowhunting?
Ans: It depends on that. Most bowhunting competitions here in the USA typically allow rangefinders to be used, but some might not, although we have not yet learned of that.
5. What's a good budget archery rangefinder?
Ans: Bushnell 202208 Bone Collector is, based on our experience, a fairly priced product that will fit any novice or experienced bow hunter.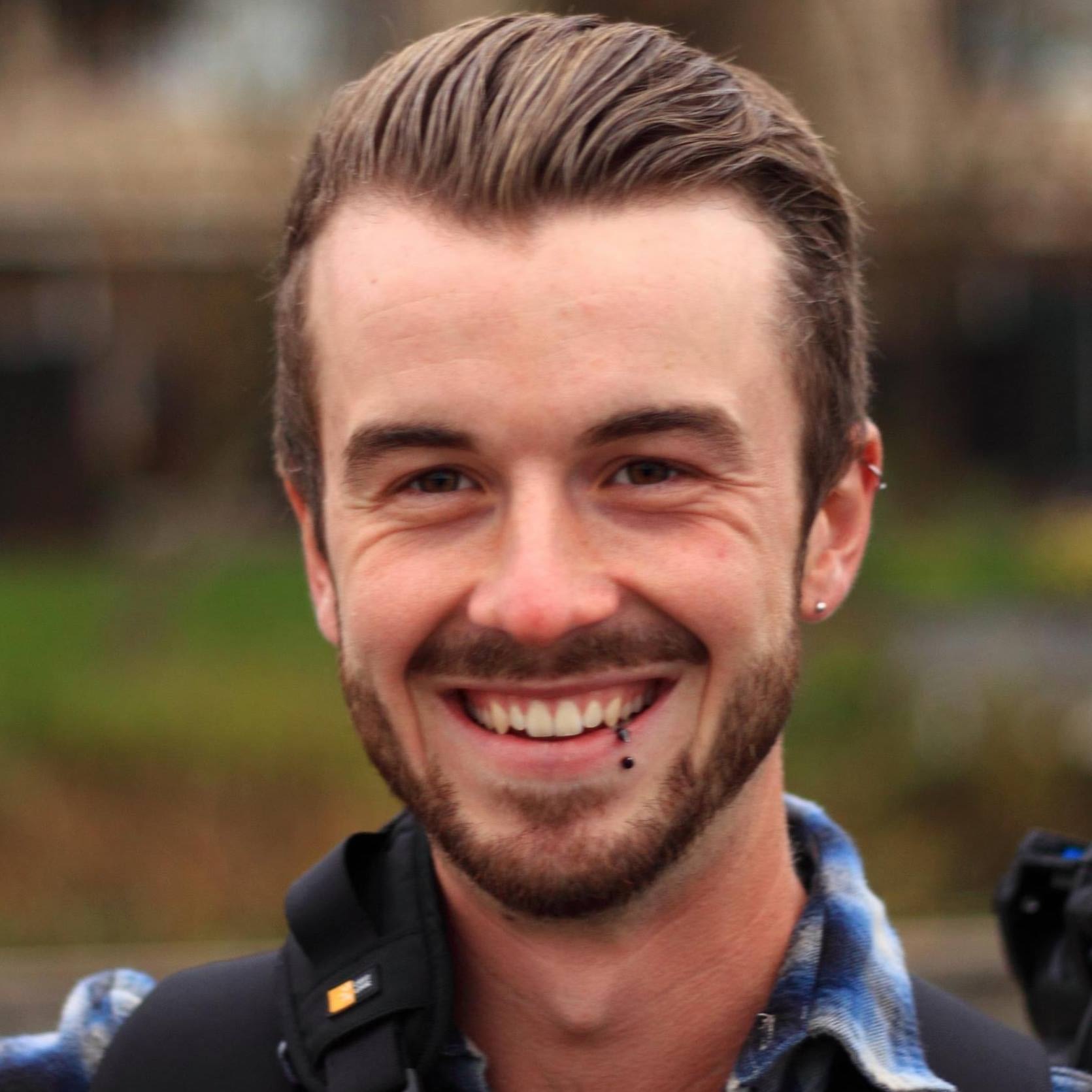 Welcome To Hunting Hive , I am Jordan Huston Founder Of Hunting Hive. Here You Will Find Everything On Archery , Guns , Knives , Hunting Etc. Stick Around And See What We Have In Store