This page may contain affiliate links. As an Amazon Associate we earn from qualifying purchases, at no additional cost to you.
It's really important to practice if you are interested in hunting or shooting. No hunter or target shooter can reach his or her goal without practicing. Folks frequently ask what kind of archery targets they should use. They are often not sure which is the best target to select. If you are going to practice, you need one of the best targets definitely.
Best Bowhunting Archery Targets
1.DELTA 70630 Speedbag Crossbow
Compatible for field tips
Durable and user friendly
Easy to pull the arrows
Great target
Low cost with high quality
2.Black Hole 4 Sided Archery Target
Less shooter stress
Open face layered design
Resistant and budget friendly
Arrow removal is easy
Low cost with high quality
3.Field Logic Youth Block GeZ Open Target
Designed for new generation
Durable and user friendly
High Quality Materials
Great target
So what you will need is actually a resistant and friendly target. Now you can ask what a resistant and friendly target is. Well, a target from where u can pull out the arrow without losing much effort! Obviously, you will want a target that will not hamper your bows and arrows. Nowadays you will find so many archery targets on the market with different styles. In this article, we will talk about some outstanding archery targets which offer standard quality and worth your money. ENJOY!!
1.DELTA 70630 Speedbag Crossbow Archery Target
This archery target will make you feel that you have entered into a fantasy kingdom. Once you have started to use this durable and qualityful crossbow targets, you will start to think that it is one of the best ways to upgrade your skills. The thick interior has ensured the durability of this amazing Delta 70630 speedbag crossbow targets.
The archers will not feel exhaust as they will only need their two fingers to remove the arrows and in this way they can ensure to be the best from their very first shot to the last. So without any doubt if you want to enhance your skills and techniques, this is one of the most compatible styles in the filed of archery. This crossbow target will ensure accuracy and make sure that you are on the point.
Key Features DELTA 70630 Speedbag Crossbow
perfect for crossbows
It has a 400 FPS stopping power
Country of origin: USA
Weight of 29.9 pounds
It has 7 bulls-eyes of medium size
Today's generation love to play sports as well as hunting. Archery event is their favourite option to initiate their skills. They highly recommend a 3D archery target to start their practice. It is also a budget friendly 3D target. S4 introduced it Black Hole 4 sided Archery Target. This special archery target offers convenient size for its users.
It is ready to take shot after shot. It is specially developed for the beginners as well as the intermediates who intend to make their career stronger in this archery world. It has two sizes available for compound and recurve shooters. Any bowhunter must try this black hole target.
Key Features Black Hole 4 Sided Archery Target
Country origin- USA
Brand name- S4
It has contrasting aiming points on 4 sides
Model Size- 18 inches and 22 inches
Product Description (18 inches)
Price range is below 40
Measurement- 18*16*11 inches
Model no- B61110
Product Description (22 inches)
Price range is below 80
Measurement- 22*20*11 inches
Model no- B61210
This archery target is specially designed for the youths. The revolutionary open- layered technology allows easy arrow removal and long life span. It doesn't matter what type of arrow tip you use. It supports field tips, broadheads or even mechanicals. It has a high contrast white on black targeting points which offer super visibility. It helps to overcome the difficulties and ensures accuracy.
Key Features
Specially designed for new generations
Intended for use with bows
40 pounds of draw weight or less
Model- B51000
Measurement- 16*18*8 inches
Also comes in an XL 20 model
Country origin- USA
Has 2 shooting sides
It is a great alternative to high priced 3D targets. The casual hunter or any serious hunter will obviously love this 3D target for its durability and easy arrow removal options. It is one of the best targets for backyard range. It is really a great choice for realistic practice. Any hunter will love this 3D bucket for practice without breaking the bank. This is going to last for two or three seasons.
So, you cannot beat the quality for the price. The core is beefy and when you will combine it with the grand stand, it will be the best mobile archery target. The hunters will definitely think it as a good investment. It is going to provide you a greater room to upgrade your accuracy and target. The buck is stable and firm in its place so you will not need to run back and forth every time. If you want a perfect balance of value and performance then this 3D target is the one you should go for.
Features
Height- 48 inches
5 times shooting surface
Model- G71600
Weight- 8 ounces
Brand- Shooter
Stops broadheads arrows and field points
Country origin- USA
Comes with ground stakes
Longer Target Life
Perfect target for backyard range
Best target at economical price
Availability of replaceable inserts
Easy arrow removal
Stops field points and broadheads
Lightweight 3D target
Weather resistant constructions
Slim and portable
Excess foam excluded in useless areas
Cons
Might break the ears while shipping
This incredible 3D target will let you dream bigger. It is large and resistant. It has 4 sided Poly Fusion core that presents 5 times the surface area of the standard targets. Molecularly fusing polyurethane and polyethylene materials are used to produce the cores. It allows 50% easier arrows removal and twice as long core life.
Features
It restricts field tips, broadheads and expandables
Life- like buck model
Shoulder height- 34 inches
4 sided poly fusion cores
5 times the surface area of standard targets
Brand- Field Logic
Weight- 8 ounces
Model- G71000
Insert core measurement- 11*11*11 inches
Offset shooting zones
Polyfusion technology is used in the core sector
Size of 200 lb and buck with 150 inches B&C rack
50% easy arrow removal
Pros
Realistic design for practice
Stable stakes
Same layer compression
Ease of arrow removal
1000 shots of practice which is 5 times the insert shooting surface
It is impenetrable
It has longer target life
Removable head for portability
Insertion of replaceable 3D vital areas
Cons
Legs are fragile
Foam body might fall apart while shipping
Doesn't work with crossbow

It is one of the best archery targets to start out your practice. Specially the young archers will surely love this. The delta Mckenzie TuffBlock target provides the ways to get trained without breaking the bank.
It is simple as well as versatile. The contrasting colours will make sure to get identified from a distance. It has two different sizes and colourful targets on each sides. The young archers are going to be really happy seeing the improvement of their skills and abilities after using this target.
It is highly recommended for poundage bows below 40 pounds. Without wasting time you should grab this Tuffblock archery target today.
Features
Measurement- 24*11*24
Brand- Delta McKenzie
Model- 20950
Weight- 2.93 Pounds
Country of origin- USA
Block target
Suitable for all skill levels
Pros
Different target sizes are available
Recommended for bows under 40 pounds
Shooters with little or no experience might succeed
Protective plastic cover
Lightweight and easy to transport
Contrasting target colours
Insert is reliable
Longer life span
Cons
Wet weather might attract moss


7.Rinehart 18-1 portable archery target
It is an easy to carry archery target and that's why it is a perfect target to practice anywhere. This target is one of the longest lasting targets available in the market. This target is going to build confidence in the archer's release.
This long lasting target is ideal for both backyard and clubshoots as well as for deer camping. It has 18 vivid target zones and can take the abuse of field points, broadheads and expandable blades. This awesome archery target presents a clear aiming point all-time.
Features
18 vivid target zones
Rugged cube shaped crossbow target
Supported by self healing foam
1 year of warranty
Measurement- 15*15 inches
Pros
18 different faces keeps you away from getting bored
Self healing foam protects the shape
Highly vivid target zones
Comes with a carrying handle
Lightweight and portable
Easy arrow removal
Durable
Cons
Diificult to take up to 500 FPS, fieldpoints, broadheads or expandables
Holes might get bigger eventually
8.Block Classic Archery Target
Our new generation loves the Block Classic Archery Target for outdoor sporting. The archers and the bow hunters have trusted the Block Targets since 1997. It has patented open layer design which restricts arrows with friction.
You can handle it smartly because of its lightweight. It has 3 available sizes- 18, 20 and 22 inches and classic 2 sides. It is black in colour and that is why it has a better outlook. There are huge dots on it for which the archers can easily aim target practice. This archery target is an awesome target practice reviews and the bow targets for sales volume are also high.
Features
Stops arrows with friction not by force
Patented open layer design
Measurement- 18*18*14 inches
Weight- 16 pounds with cover ( Without cover 11 pounds)
High contrast white on black aiming points
3 sizes available
County of origin- USA
Pros
Allows easy arrows removal
Suitable for field practice
Offer great visibility and measurement of accuracy
Allows long range shots
Comes with handle
Lightweight and transportable
Dual sided
Affordable
Incredible stopping power
Regardless of arrow type, log target life
Cons
Handle may break
Not good for high FPS crossbows
9.Morrell Supreme Range Field Archery Target
This target is the best one for you or for your children if you are going into archery. It is a NASP accepted target ideal for training. It ensures longevity, quality as well as performance. It stays in its place and it is secured.
It is really a great target for long range shots and you can easily release the arrows after each practice session. There are grommet holes at the top corners too. It is for sure a great gift to the hunters and archers.
Features
NASP accepted target
100% weatherproof
Designed for all seasons
Brand- Morrell
Model- 119
Weight- 55 pounds
Country of origin- USA
Pros
Easy arrow release option
Well- weighted
Durable
Quick arrow stop
Home practice suitability
Brutally tough
Support long range shots
Effective and ensures longevity
Secured and in place
Cons
Some of the arrows may bounce off
10.GlenDel Buck 3D Archery Target
This is a decent 3D archery target for your children in fact. You can replace the buck core whenever the kids go to the bed. This is not less impenetrable than you are expecting a target to be.
It guarantees hours of practice because of the convenience of easy arrow removal. You can easily release the arrows at the end of the session. The layers stick to their position because they are fused in the place. The arrows find their ways between the layers. More uniform layer compressions result into easy arrow release option.
It is a better option for the novice hunters and not all hunters are going to love it. Because there is lack of contrast on the targets that don't attract all bow hunters. It uses Poly Fusion technology which ensures the durability.
Features
Brand- Filed Logic
Model- G71100
Weight- 8 ounces
Poly Fusion Technology
Insert core measurement- 11*11*11
5 times insert shooting surface
Unique design
Country of origin- USA
Pros
Stops all broadheads and field tip arrows
Core design has 4 sides with vital positions providing a variety of targeting scenarios
Uniform layer compression
Easy arrow release option
Replaceable 4 sided insert cores will increase the longevity
Cons
A little flimsy and might fall apart
A small target
This target offers a realistic practice for those who cannot wait for the hunting season to start up once again. You cannot give any excuse for your missed shots as it has a large body. It is really a high quality target with durability and longevity. You can easily replace the inserted foam. If you practice more, you will surely be able to hit your intended target.
Key features
Brand- Delta
Model- 51490
Weight- 22 lbs
Bow Speed- 300-350 FPS
Dimensions- 34*18*16
Suitable for all arrows
Realistic design
Pros
Replaceable core
Replaceable foam insert
Large body
Mounting stakes
High quality
Offers realistic practice
Easy to assemble
Stops arrows easily
Decent paint job
Cons
Arrows are a little difficult to remove
Morrell is one of the best archery target providers for a very long time. Morrell introduced this yellow jacket stinger field point bag archery target. It is produced by the highest quality of the materials.
It is multi-layered design and provides awesome targeting power. It is one of the best targets offering budget, quality and performance at the same time. This target has already achieved a very good rating from the customers.
It really helps to improve the shooting skills of the archers and hunters. It is mostly perfect for the beginners. People who want to do some casual target practice throughout the days can also use this archery target.
It is totally weatherproof and people who want to test their skills and performance in the extreme condition can choose this target. You can set this target at its base or hang it on the tree whenever you want to practice.
Brand- Morrell
Model- 1003669
Weight- 18.31 pounds
Multi layered density design
Bright yellow exterior
Red targeting point
Internal frame system
Ez totes at the top
Country of origin- USA
The best choice for bow target is the Morrell Double Duty 450 FPS Archer Target. It has unique applications and suitable for high speed crossbow, compound bow and in fact for air bows too. It is one of the best targets among the popular brands.
It's better to aim identification from field points. The archers will be able to release the arrows from the bag after shooting. But make sure to hit the gym before.This bag is very well designed for outdoor long time practice. Even you will be able to carry it as there is a handler at the top part.
It is useful for crossbow target practicing, hunting, and for tournament target practicing. It can withstand thousands of shots from the bows. This target can stop 440 FPS from an air bow and that is the fastest known arrow flight till now. This is an archery target which can last for year to year.
An archer needs the convenience of possessing a durable archery bag target nowadays. This bock target is a free standing archery target and is locked into the ground like a vault. It is one of the greatest human practice tools indeed. In fact, the serious archers use this block target to fling thousands of arrows.
Suitable for high speed crossbow, compound bow and arrows
Brand- Morrell
Model- 131
Measurement- 19.5*19.25*19.25 inches
Weight- .8 ounces
4 sided target options
Country of Origin- USA
Stop- 450 FPS
Color- yellow- green mixed
Replaceable cover
Easy tote carry handler
Bow Hunting Archery Targets (FAQs)
What to look for when buying archery target?
Answer: For every archer it is really very important to select a durable and high quality target. The factors which an archer or hunter should look for when buying a target are given below-
1.Type of Bow
You should look for an archery target with 400 or more FPS speed rate if you are shooting a compound bow or high speed crossbow. That means it is a crucial thing to consider the type of bow that you are going to shoot.
2.Construction
You must look for a target that has been prepared with high quality design and exceptional in real. Because you are buying the target for safe landing of the arrows while targeting at it.
3.Ease of removal
Generally the easier to remove the arrows, the better the archery target is. If the target is helping you easing the time spent to release the arrows then it is the best archery target you should use.
4.Durability
You should buy a target that is super durable and offers a lifetime guarantee and or warranty. A durable target means a target which is able to take thousands of shots.
5.Price to Quality Ratio
You should not compromise with the quality of an archery target. You should shell out some extra cash and invest in a high quality target rather investing in the cheaper version of something.
What type of target is the best for broadheads?
Answer: To practice along with your broadheads you require a foam block goal. Either a 3D goal with a foam insert or a standalone foam goal. Broadheads will liven up the interior and exterior of a bag goal too fast. Foam goals will dull your broadheads. So be sure that you practice with exercise broadheads and rescue your best to the search!
How easy can arrows be removed?
Answer: It is very important to use a goal where you can eliminate your arrows with hardly any work. If your arrows cannot be easily eliminated, you risk not just causing more harm to the goal but could also wind up breaking your own arrows.
How long will an archery target last?
Answer: A fantastic archery target should last not less than a complete year of everyday shooting. That means you should be able to plan on several years of usage if you don't take whole time.
If you believe that your target is wearing out , there are a number of suggestions you can do in order to increase the lifetime. You must ensure that you utilize field points for nearly all your shooting. Furthermore, if you are just to pummel the bulls-eye, you'll wear out the goal. Change things from time to time and target at several areas on the goal.
Why do you need an archery target?
Answer: When you utilize an archery target, you are also ensuring that your equipment is working correctly. This is crucial if you're preparing for hunting season. Additionally, the longer you exercise, the more assured you'll be with your own shot.
Conclusion
Whether you are a bowhunter or competitor, employing an archery target will enhance your abilities and self-esteem, which means you'll be prepared to take that opportunity once the moment appears. Archery is a superb game and hobby since it does a lot of favorable things between your body and mind.
When you are shooting an archery target, you must concentrate and tune out distractions. This can cross into high-pressure scenarios you will experience in different regions of your own life.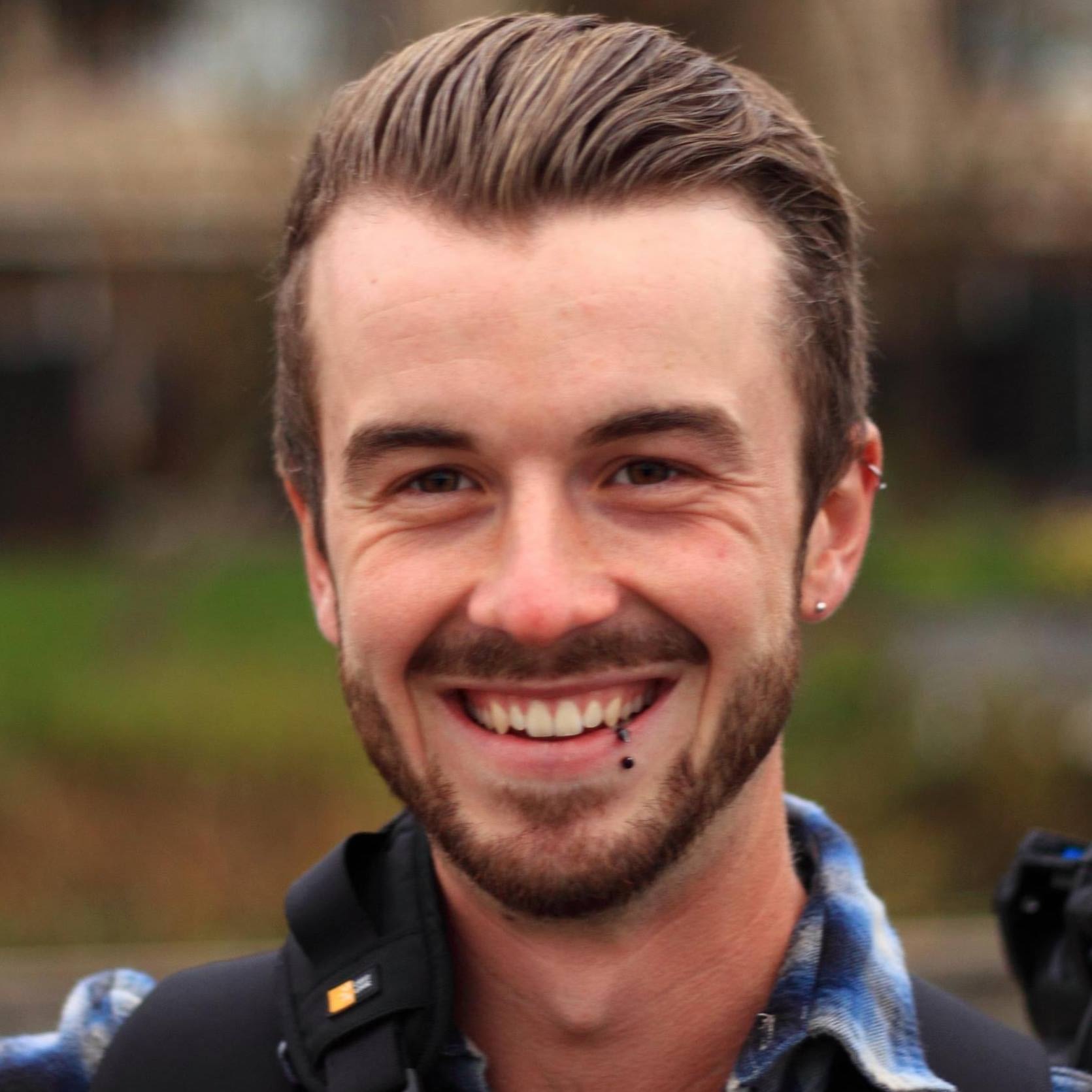 Welcome To Hunting Hive , I am Jordan Huston Founder Of Hunting Hive. Here You Will Find Everything On Archery , Guns , Knives , Hunting Etc. Stick Around And See What We Have In Store